CFO Live Asks: Will the Sea Change in M&A Cut Finance Chiefs Adrift?
James McVeigh, CEO of Cyndx, to explain how CFOs will be challenged by the new era of digital deal-making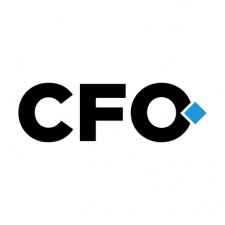 NEW YORK, October 31, 2019 (Newswire.com) - ​​​​​As M&A deals continue to shake up industries and redraw competitive landscapes, more weight and responsibility for growth initiatives will fall on CFOs' shoulders. But are they up to the task of pulling off profitable transactions that generate verifiable synergies?
At CFO Live, CFO Magazine's signature conference, Cyndx's James McVeigh will explore the elevated role of the modern CFO in mergers and acquisitions and how identifying the right opportunities and investments will be a key job of finance leaders. McVeigh will also discuss why the digitalization of industries means strategic and financial acquirers will have to assess prospects more quickly and efficiently.
"M&A is at a generational turning point," says McVeigh, founder and CEO of Cyndx, an advanced AI-driven investment search platform for enhancing capital raising, M&A transactions, and other business opportunities.
"New data and tools are changing the manner in which M&A deals are executed, and CFOs need to know how to leverage them to search for high-return target opportunities and to deliver better post-close outcomes."
McVeigh's talk, "The Evolving Role of the CFO in M&A," will take place on November 14 on the main stage of CFO Live.
Loaded with topics critical to CFOs and other finance executives, the CFO Live conference will bring to life the magazine's 30-plus years of award-winning finance journalism. The two-day event consists of two stages of thought-provoking talks and actionable insights from senior finance leaders. It will provide a unique forum for attendees to engage with their peers in discussions of the critical and controversial issues facing global businesses.
Other sessions at CFO Live (#CFOLive) will cover leveraging intelligent automation, building an adaptable finance team, creating a digital brand, breaking down organizational silos, forecasting the economy of the 2020s, and taming health care costs. See the full CFO Live program for more information.
The conference takes place November 13-14 at the brand new Convene 225 Liberty Street in New York, just steps from historic Battery Park.
Register now to take advantage of 50% savings off your registration with discount code: CYNDX50
About Cyndx
Founded in 2013, Cyndx is an AI-powered financial technology company that makes it easier to discover business opportunities that would otherwise be missed. Seasoned investment bankers, data scientists, and M&A specialists created Cyndx's secure cloud-based solutions to help companies, including startups and financial institutions, access comprehensive, algorithmically-curated investor information and strategic recommendations to enhance their capital raising and M&A efforts.
About CFO Magazine
For more than 30 years, CFO Magazine has helped finance executives stay at the forefront of their profession. CFO and CFO.com provide solid reporting on the news and trends that most directly affect finance chiefs, analyses of the accomplishments and failures of finance executives facing complex problems, original research into what CFO peers think about critical economic issues, and exposure to innovative thinkers that challenge corporate finance conventions. CFO is published by The Argyle Group, which brings business information and thought leadership to leading professionals from Fortune 1000 companies in North America, Europe, Asia, and Australia.
To register, please visit https://events.argyleforum.com/cfo-live/ or contact William Gooden at wgooden@argyleforum.com.
For sponsorship inquiries, please contact sponsorship@argyleforum.com
Editors Please Contact:
CFO Research
Justin Gandhi, 646-839-0043
JGandhi@argyleforum.com
Research Director
Source: CFO
Share:
---
Categories: Banking, Finance, Insurance
Tags: AI, argyle, CFO, CFOLive, conference, cyndx, finance, financial services, google finance, investment, M&A, yahoo finance
---
Argyle Group
50 Broad Street (Floor 1)
New York, NY 10004
United States