CFO Magazine Launches CFO Live, New York
Re-Defining the Future of Finance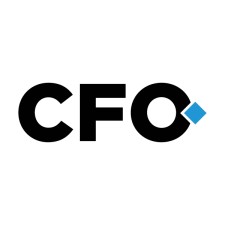 NEW YORK, May 3, 2019 (Newswire.com) - ​​​Chief Financial Officers (CFOs) are under greater pressure and taking on more responsibilities than ever before.
At a time when more than 75 percent of CFOs are leading organization-wide digital transformation*, finance executives must now serve as the facilitators of innovation and disruption. More than just stewards of the bottom-line, they must lead their colleagues to use data-driven decision-making to pursue growth opportunities.
To prepare finance executives for the strategic and leadership issues they face, CFO Magazine, the leading media brand for financial executives in the United States, presents CFO Live.
Taking place Nov. 13-14, 2019, in New York City, the financial capital of the world, CFO Live brings together Chief Financial Officers and FinTech disruptors who are acting as catalysts of change.
The two-day event consists of three stages of thought-provoking talks and actionable insights from senior finance leaders who are re-defining the role of the CFO, extending the magazine's unique voice into the live arena. Attendees will experience first-hand the innovative FinTech startups, tools and technologies revolutionizing finance.
"CFO Magazine and CFO.com have always championed for the role of the CFO as organization-wide leader driving technological and strategic change," said Vincent Ryan, CFO's editor-in-chief. "CFO Live will bring this to life in an interactive and engaging environment. We are looking forward to assembling the most interesting and disruptive finance leaders to help develop a clear manifesto for how finance is transforming."
CFO Live curates strategic and technical content across three stages:
Financial Leadership: Strategies for Driving Organizational Change
The leadership stage will provide an executive overview of the changing industry landscape, designed for Chief Financial Officers to walk away with lessons in leadership and business strategy, including sessions addressing topics like how to develop a high-performance company culture and which macroeconomic trends are shaping business opportunities.
AI, Data and Technology Transformation
The use of data and analytics are crucial for CFOs on a journey to transform their finance function from a reporting entity to a group that guides strategy through business intelligence. This track will help finance executives to reinvent their business by implementing artificial intelligence, owning enterprise performance management data and analytics, deploying predictive tools and building business partnering skills.
Future of Finance Breakouts
Disruption is impacting every finance function. The Future Finance breakouts are a series of two-hour workshops that will provide deep dives into key areas of finance — controllership, treasury, FP&A and risk management, among them — and create a road map for how they will evolve in the future.
To register, please visit live.cfo.com or contact Alok Dubey at adubey@theiegroup.com.
For sponsorship inquiries, please contact sponsorship@argyleforum.com.
For speaking opportunities, please contact Laura Laxamana at Llaxamana@argyleforum.com.
For more information, please visit live.cfo.com.
About CFO Magazine
For more than 30 years, the mission at CFO Magazine has been to help its readers stay at the forefront of their profession. Our task, as we see it, is to provide our readers with 1) solid reporting on the news and trends that most directly affect them; 2) analyses of the accomplishments and failures of finance executives facing complex problems; 3) original research into what CFO peers think about critical economic issues; and 4) exposure to innovative thinkers who will challenge their assumptions.
Source: CFO
Share:
---
Categories: Conventions, Trade Shows, Meetings and Events
Tags: CFO, CFO Magazine, cfo.com, conference, event, fintech, news
---
Argyle Group
50 Broad Street (Floor 1)
New York, NY 10004
United States