Registration is Open at Argyle Group's Inaugural Future Work Live Conference in New York City
Designing the future employee experience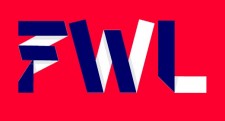 NEW YORK, June 12, 2019 (Newswire.com) - ​​Argyle Group is happy to share that registration is now open for its inaugural multi-stage conference Future Work Live, taking place over two days on Oct. 15-16, 2019, in New York City.
Building off the success of Argyle's HR Leadership Forum this spring and in collaboration with the Argyle Influencer HR Advisory Board, Future Work Live (FWL) is designed to provide senior HR executives and business leaders with the tools and inspiration they need to respond to the changing work environment and future-proof their organization. Future Work Live is also a "Conference with a Conscious" – bringing philanthropy to the forefront and proudly partnering with a local cause for social good.
What is Future Work Live?
The two-day Future Work Live event combines three stages for an interactive learning and networking experience that will connect HR peers and empower them to be change-makers in building a better, more diverse and tech-powered business.
Why Future Work?
Rising employee expectations and technological disruption are rapidly re-shaping the world of work.
Millennials now account for 50 percent of the workforce and studies show that the burgeoning HR tech landscape is projected to be over $30 billion within five years. As such, human resources executives and business leaders must be prepared to help employees and managers alike adapt to the needs of a changing business and the demands of the marketplace and anticipate the changes in AI and the technologies around us – before they have a tremendous impact on jobs, skills and wages.
The three Future Work stages will help attendees:
Curate their own content and interactive experiences, ensuring smart networking and a focus on solving unique challenges.
Learn from thought-provoking talks and walk away with actionable insights from senior personnel leaders using the HR tech tools and technologies revolutionizing the way people work.
Empower and energize their human capital teams.
A summary of FWL's stages is below.
Stage 1: Future Work Leaders
In partnership with IBM, Betterup and ZipRecruiter: The leadership stage will provide an executive overview of the global trends re-shaping the future of work, with lessons in pushing human resources forward and building and scaling a winning and innovative future working culture. Designed for chief human resources officers and personnel champions, this stage will hone in on how human capital professionals are handling rising employee expectations and digital disruption at different stages and sizes of a company.
Stage 2: People Analytics & HR Tech
Bringing together cross-industry HR technicians, this stage provides real-world answers and a series of deep-dives into the AI and analytics tools needed to create a thriving, digitally enabled and efficient workforce. Here, attendees will explore how HR executives can harness the power of cutting-edge and emerging HR technology to reach higher levels of efficiency and a more socially connected workforce.
Stage 3: Future Work Labs
In partnership with Workhuman: Human resources professionals are faced with countless challenges as their organizations adapt to the changing work environment of 2020. The Future Work Labs are a series of 90-minute workshops that will provide deep-dives into key areas of HR — social media and employee engagement, implementing AI, diversity and inclusion, and corporate social responsibility, among them — and create a roadmap for how they will evolve in the future.
Interested in a Future Work Live content preview?
On Tuesday, June 25, at 1 p.m. ET, Argyle will be hosting a one-hour virtual event on How HR Executives are Designing the Future of Work. During the hour, we will explore insights from Future Work Live speakers, including Tushar Trivedi, VP, global head of HR at Hilton Hotels; Anthony Onesto, chief people officer at Suzy; and Jes Osrow, director of people and culture at TodayTix. To sneak peek the Future Work content, register here.
Resources:
Source: Argyle Group
Share:
---
Categories: Conventions, Trade Shows, Meetings and Events
Tags: conference, event, future of work, HR, HR tech, Human Capital, Human Resources, news, people analytics
---
Argyle Group
50 Broad Street (Floor 1)
New York, NY 10004
United States