Vistra Research Reveals Senior Finance Executives Are Pushing Ahead With Global Expansion Plans
Dual research initiatives confirm continuing appetite for international expansion as executives chart path out of crisis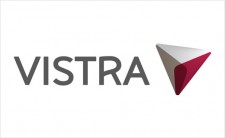 BOSTON, July 29, 2020 (Newswire.com) - ​​​​​​​​​​T​wo surveys conducted by Vistra, a leading provider of expert advisory and administrative support to Fund, Corporate, Capital Market, and Private Wealth clients, in partnership with CFO Research, reveal that even as the COVID-19 pandemic continues to upend global business operations, finance leaders aren't abandoning global expansion plans. Instead, members of the C-suite are taking a decidedly long-term view of international operations and cross-border M&A.
The pair of studies, one conducted in January 2020 before the pandemic was declared, and the other amid pandemic-related lockdowns in April, offer new insights into the thoughts of finance leaders during a time of unprecedented volatility. Many of the operational concerns shared by executives before the pandemic have only intensified, and have been compounded by new challenges. Still, respondents are holding fast to strategic initiatives.
Across the research findings, key themes emerged:
International Expansion Remains a Key Objective: Before the coronavirus crisis, nearly nine in 10 companies were considering expanding into new countries. In April, as the effects of the pandemic were being realized across the globe, expansion plans weren't sidelined. Only eight percent of respondents said they were delaying acquisitions or takeovers as a means to shore up budgets.

Governance and Taxes Challenge Multinational Operations: Along with the willingness to continue with expansion plans, some executives also reported a level of unreadiness when it came to operational and compliance considerations around expansion. From governance and work permits to corporate and indirect taxes, executives reported a number of challenges with operations or expansion. Nearly a quarter of executives said they lacked insight into and control over tax structuring when it came to cross-border operations.

Supply Chain Concerns Remain Steady: The April survey showed that 31 percent of respondents consider supply chain disruption to be a major concern. That dovetailed with the results of the survey in January, when executives indicated they expected supply chain maintenance would increase the most dramatically among cross-border expenses. The findings underscored the need for in-house or outsourced expertise, including operational and commercial reconfiguration, consolidation of service providers, and risk and disruption management.

Entity Simplification as a Means to Mitigate Expense and Reduce Risk: As organizations seek to streamline entity structures to reduce tax expenses and reduce risk in the face of unprecedented market conditions, firms are also turning to entity rationalization. By undertaking reviews of legal structures, executives are aiming to eliminate redundancies, gain efficiencies, and identify legal entities that can be simplified or removed. Legal entity rationalization often results from or precedes M&A deals, but can also be part of a long-term corporate strategy. Before the pandemic was declared, six out of 10 companies were considering or engaged in legal entity rationalization. As multinationals continue to search for cost savings and forge ahead on expansion projects, that high rate is likely to continue or even increase.

Organizations Are Turning to Stopgap Approaches to Stem Losses: When asked about the steps they were taking in the short term to adjust for the impact from the pandemic, nearly half of respondents said they were merely delaying investments. Only 20 percent said they would shut down some operations or business lines, and only two percent reported they were selling businesses or assets to raise cash.
"It's clear that leading executives are looking beyond the current crisis," said Saul Howerton, Vice President, Advisory at Vistra. "We saw extremely strong momentum building before the pandemic for global expansion, and these findings demonstrate that executives are focused on maintaining that momentum and carrying out their strategic objectives while protecting their businesses from emerging compliance risks, particularly in dealing with changes in areas of remote work and ever-changing tax legislation."
Although global business leaders are holding fast to expansion plans, they are still grappling with many of the same issues they were addressing before the pandemic. Managing governance, risk, compliance, and operational functions across borders, especially during the current crisis, will remain a difficult prospect for the foreseeable future.
Survey Methodology
The early January 2020 survey queried 215 executives at companies with at least $100 million in annual revenues; nearly all of these companies are based in the U.S. The April survey asked 333 executives about their responses to the coronavirus crisis.
About Vistra
With a laser focus on minimising risk and enhancing efficiencies, Vistra provides expert advisory and administrative support to Fund, Corporate, Capital Market, and Private Wealth clients, helping capital flow, protecting investors, and safeguarding assets across multiple industries. Vistra is present in 45 jurisdictions and employs over 4,600 professionals. For more information, please visit www.vistra.com
Media Contact
Sylvia Evans, Head of Communications, Vistra
Anya Nelson, VP Public Relations, Scratch Media & Marketing
Source: Vistra
Share:
---
Categories: Business Finance
Tags: CFO Research, covid19, global expansion, governance, international expansion, supply chain, tax, Vistra
---
Argyle Group
50 Broad Street (Floor 1)
New York, NY 10004
United States